L'originale di questa pagina e' in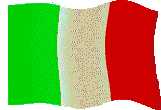 Last revised: 08/04/10
---
is proud to invite you to participate to the
---
XXX 900 ROUND C.A.M.
Tournament of the Cokerel 2010
---
OLGIATE OLONA (VA)
1st MAY 2010
The Competition, listed in the official FITARCO National Competitions Calendar and then valid to apply for the FITA TARGET AWARDS, will take place on the Sport Ground of A.S.D. Centro Gerbone in Via S. D'Acquisto 4 in Olgiate Olona (VA) - Italy , on May, 1, 2010. The competition, open to all Classes and Divisions , will be held as per following program:
---
Saturday, May 1, 2010
---
 8:30 AM     Late registration
 9:00 AM     Checking of participants
 9:30 AM     Start of Shooting
 at the end  Tournament of the Cockerel
             Awards ceremony
---
As per FITARCO rules, the 900 Round will be shot by ends of 3 arrows on 122 cm faces at 60/50/40 mt for Master, Senior, Junior and Cadet Classes, at 40/35/30 mt for the Under 14 Class and at 25/20/15 mt for the Under 12 Class
---
Awards as minimum to top three of each Class in each Division and to the top three Club Teams in each Division (top 3 archers for each club between Master/Senior/Junior an Cadet Classes).



At the end of the official 900 Round Competition, as every year all partecipants will be admitted to compete to the
TOURNAMENT OF THE COCKEREL
Direct elimination tournament with Special Prizes


Hat of the Cockerel to all participants. Registration fee €. 19,00== ( € 9,50== for Under 18 participants ). To register, please call 0331-799101 (FRANGILLI), send a fax to the number 0331-700693, send an E-Mail to our address or use our electronic form . Registrations can not be voided after April, 25.

To reach the field by car, take the exit Busto Arsizio on the A8 Motorway, turn right and follow indications to Olgiate Olona, then follow the special indications.
In case of need for accommodation or local transportation, please feel free to contact us.
Results and pictures of 2009 edition Archers Registered to 2010 edition
---
---