L'originale di questa pagina e' in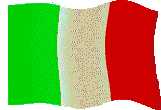 Last revised: 09/07/14
---
Established in December 1972 with the name , and affiliated to FITARCO (Federazione Italiana di Tiro con l'Arco - Italian Archery Federation) in 1973, C.A.M. - COMPAGNIA ARCIERI MONICA of Gallarate is still today the leading Club for activity and promotion of Archery Sport in the Varese province ( Lombardia Region ).
Open Services
WHAT'S NEW
OUR FORUM ( BLACKBOARD)
SEARCH THE SITE
ALL FORUMS ( BLACKBOARDS)
INDEX OF THE SITE
FUNNY IMAGES
ARCHERY LINKS
DOWNLOADS
TECHNICAL ARTICLES
WETHER IN GALLARATE
Services for visitors
FREQUENTLY ASKED QUESTIONS
ARCHERY COURSES AND SEMINARS
TRAINING SITES
THE PAGE OF THE 24 HOURS
OUR COMPETITIONS
MICHELE FRANGILLI'S HOME PAGE
REGISTER TO OUR COMPETITIONS
Services for Club Members
CLUB HISTORY
CONSTITUTION
CLUB ROSTER
THE GOLD BOOK
Photo Album:
Photo Album
The Best of our Club
The Best of the World
Our Videos
Our Links:
The best Internet Archery Sites
COMITATO ARCO 2001

OUR OLD FORUM ( BLACKBOARD) (2002-2007)

OUR OLDER FORUM (2002)
---
C.A.M. - COMPAGNIA ARCIERI MONICA
Associazione Sportiva Dilettantistica
c/o Vittorio FRANGILLI
Via Fabio Filzi, 45 - 21013 GALLARATE VA
CF. 91021620124 - P.IVA 02313110021
Ph. : +39+0331+799101
Fax : +39+0331+1581306
E-mail: info@arcierimonica.it

This site has been visited


times !!!