---
L'originale di questa pagina e' in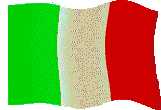 Last revised: 05/09/16
---
ARCHERY COURSES
C.A.M. - COMPAGNIA ARCIERI MONICA periodically organizes introductory courses to Archery Sport, dedicated to adults and children of any age, as well as special or personal courses upon specific request.
Normal courses are of total eight ours and are held during Winter on two consecutive weekends in our training hall, on Saturday from 16:00 to 18:00 and on Sunday from 9:30 to 11:30. During the good season, they are held outdoor on our shooting field using for two consecutive weekends again on both the Afternoon of the Saturday from 15:30 to 17:30 and the Morning of the Sunday from 9:30 to 11:30.
The special courses for youngers, part of the CONI (Italian Olympic Committee) program, are held only during the school period, indoor or outdoor depending from the season, every Wednesday from 18:00 to 20:00.
For more information , read FAQ page, please call +39-0331/799101 - or send an e-mail to: corsi@arcierimonica.it
For registration, please send an e-mail to: corsi@arcierimonica.it specifying your personal details and the exact reference and dates of the course choosen.
Courses are basically held in Italian language only. English and French language courses are available on special request.
Updated list of programmed courses is available on the Italian language page
TECHNICAL SEMINARS
Starting in 2001, our Club periodically orgnizes Technical Seminars dedicated to all aspetcs of Archery. Check the list bebelow for the schedule of the seminars.