---
L'originale di questa pagina e' in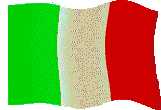 Last revised: 12/01/16
---
Since its foundation, CAM organizes yearly several competitions, from the club ones to the official competitions in the FITARCO and FITA calendars.
Among them , sevral have become a classic in Italy and Europe as well.
From this page you wil be able to reach all informations related to our competitions of the past, present and future, including programs, results and photo albums. Some years are still not complete, but we will try to make them fully available in the near future.

Our Competitions in the years

2021
2020
2019
2018
2017
2016

Click here to register to our Competitions still open
Everything about our copetitions
Tournament of the Cockerel
900 Round
American Round
50 MT Match Round
FITA
Double FITA
Triple FITA
FITA for Jungers
Olympic Round
Indoor 25 MT
Indoor 18 MT
Indoor 18 MT for Jungers
Indoor 25+18 MT
Jungers School Games
5 D
24+24 H e F
12 + 12 H e F
Indoor International 24 Hours
World Cup / Grand Prix
World Indoor Championships
Italian Championships
Table under construction