---
L'originale di questa pagina e' in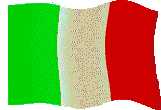 Last revised: 25/07/15
---
CAM organizes every year several competitions that are already become "Classics" in the Italian and International archery world.

If you want to register to one of them, click here to reach the registration form.

If you want to have a look to the summary of the competitons of the recent years, click herebelow:
1996 COMPETITIONS
1997 COMPETITIONS
1998 COMPETITIONS
1999 COMPETITIONS
2000 COMPETITIONS
2001 COMPETITIONS
2002 COMPETITIONS
2003 COMPETITIONS
2004 COMPETITIONS
2005 COMPETITIONS
2006 COMPETITIONS

Otherwise, here is the introduction of 2007 competitions:
Joungers Games of Gallarate - 11 April 2007
CAM training hall, viale dell'Unione Europea. Dedicated to all our joung boys and girls.

Archery World Cup and European Grand Prix - Varese - 29 April - 5 May 2007
Just a "small" competition to replace the Tournament of the traditional Cockerel of May, 1 that has been suspended for 2007. On the fantastic ground of the Varese Hippodrome, 289 archers from 45 nations have competed in the second leg of the 2007 World Cup and first leg of 2007 European Grand Prix, with our Michele Frangilli winning the Recurve Men Division.
Here the dedicated Web Site http://www.varese2007.org
Here the final results in PDF
XVI FITA Star and VII Olympic Round Tournament- Olgiate Olona (VA), 1st and 2nd September 2007
Again on the beautiful ground of the Olgiate Olona Athletic track, the most classical competition: the FITA

, shot also this time from short to long distances. Two distancies on Saturday afternoon and two distancies on Sunday morning. Olympic Round for the top 16 on Sunday afternoon.
Here the program
Here the results and the pictures
XIX 25 Mt Tournament - Gallarate (VA), 10 and 11 November 2006
Traditional Indoor at 25 mt. on 3 groups for all classes and divisions, in the new sport hall of Via Praderio.
Here the program (Italian only)
Here the results