---
L'originale di questa pagina e' in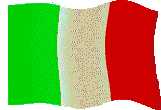 Last revised: 23/03/03
---
This is the summary of the competitons organized during 1997 by our Club:

I 18 mt. Indoor Tournament - Gallarate (VA)- 1 and 2 February 1997
Very good success of the first edition of our 18 meters tournament, with 190 partecipants from 32 Clubs from Lombardia and Piemonte regions. First in the Olimpic division has been our Michele Frangilli with 588 points, while first in the Compound division has been Michele Bertini of Arcieri Valtellina with 573 points. Second in the Compound, with 573 points, too, but 33 golds to 34, our Flavio Diolaiti, finally back to competitions after a very long time. The program of the competition, in Italian language only, is available here.
The full results are also here.
XVIII 900 Round "Cockerel Tournament" - Gallarate (VA), 27 April and 1 May 1997
The most Classical and Famous of our competitions.
The tournaments gets his name from the elimination round that is held at the end of the official 900 round competition and is shot using special rules on special targets with three cockerels designed on them, and that gets inspiration from the Cock, that is the official symbol of the town of Gallarate. For the third year, the Compound Competition is held on April, 27, separately from the other Divisions, that compete on May, 1. The program of the competition, in Italian language only, is available here. , the results of the 27 April 900 Round for Compound are available here, while the results for May 1st Competition for Olimpic and Bare Bow are here.
The winners for the 1997 Cockerel Tournaments have been:
Compund Bow : Anna Campagnoli - ALTA COMO
Olimpic Bow: Gianluca Zanotta - ARCIERI LARIANI


VI FITA Tournament Sport Arco e Frecce CAM - Olgiate Olona (VA), 14 September 1997
After the unespected success of the 1996 edition, we have decided to give toour members and all friends competing a new opportunity in 1997: the competition has been inserted inthe FITARCO National Calendar, and therefore has been valid for FITA STAR recognitions

, that have been requested in quantity. 87 partecipants, final round at the maximum distances and hight level results have made the day enjoyable.
The Program of the competiton is available here
And here the results.

IX 25 Mt Tournament - Gallarate (VA), 29 and 30 November 1997
Here again the 25 mt. We believe tht shooting at 18 mt. only is boring, and also the 24 Hours is one week ahead !!!
108 partecipants are not so many, but the competition has been honored by many Italian Records in the bare Bow division.
The Program of the competiton (Italian only) is available here
and the Results here


III INTERNATIONAL 24 HOURS Sport Arco e Frecce C.A.M. - Castellanza (VA), 6 and 7 December 1997
Fantastic and frankly unexpected the success of this third edition with 143 teams from 5 nations, after the 128 teams of the second edition and the 94 teams of the first one....
All the details on the Page of the 24 Hours.