---
L'originale di questa pagina e' in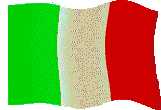 Last revised: 17/06/04
---
How many times you have heard about the name of some top shooter, may be from USA or from Australia, and you have had the couriosity to see him and the way he shoots?
Well, click herebelow and we hope you'll be satisfied ! And if your preferred shooter is not listed, yet, just E-mail us and we will try to add him to the tabale asap.
If you have pictures of famous archers available in the same format as the one we use ( hold and follow trough), E-Mail them to us , and if they will beaccepted, based on our judgement only, we will publish them.
OLIMPIC

COMPOUND

MAN
WOMEN
MEN
WOMEN
Name
Nation
Name
Nation
Name
Nation
Name
Nation
Johnson, Richard
USA96
Parker, Denise
USA99
Wilde, Dee
USA97
Van Natta, Jamie
USA97
Huish, Justin
USA96
Button, Jeff
USA97
White, Rodney
USA96
Ragsdale, Terry
USA97
Ragsdale, Michelle
USA97
Mc Kinney, Rick
USA98
Ragsdale, Michelle
USA98
Wunderle, Vic
USA99
Cousins, Dave
USA98
Pearson, Becky
USA98
Cousins, Dave
USA99
Frangilli, Michele
ITA97
Valeeva, Natalia
ITA97
Frangilli, Michele
ITA98
Valeeva, Natalia
ITA99
Tosco, Antonio
ITA97
Palazzini, Fabiola
ITA97
Frangilli, Michele
ITA01
Tosco, Antonio
ITA01
Frangilli, Michele
ITA01
Frangilli, Michele
ITA03
Bisiani Matteo
ITA97
Ruele Mario
ITA97
Pisano, Serena
ITA97
Franchini Irene
ITA02
Ruele Mario
ITA02
Solato Giorgia
ITA02
Palumbo, Michele
ITA97
Pernazza, Cristina
ITA97
Kurivishvili, Khatuna
GEO99
Palumbo, Michele
ITA99
Peracino, Francesca
ITA99
Mazzi, Stefano
ITA04
Fairwether, Simon
AUS97
Freeman, Clint
AUS97
Fear, Jackson
AUS97
Torres, Lionel
FRA97
Laury, Jean Paul
FRA
Pellen, Catherine
FRA98
Flute, Sebastian
FRA97
Nasaridze, Natalia
TUR96
Lundin, Morgan
SWE01
Ericksson, Petra
SWE97
Chao, Er Ying
TPE97
Wang, Xiaozhu
CHN96
Wedel, Juan
CRC97
Shish, Ya Ping
TPE99
Hess, Lin
NOR99
Boe, Morten
NOR99
Huang, Chong Yu
TPE99
Park, Kyung Mo
KOR03
IM, Dong Hyun
KOR03
Hong, Sun Chil
KOR99
Lee, Eum Kyung
KOR99
Kim, Kyung Ho
KOR97
Jang, Yong Ho
KOR97
Henriksen, Tom
DEN98
Jang, Yong Ho
KOR99
Kim, Bo Ram
KOR97
Baldur, Niels
DEN98
Lipponen, Jari
FIN97
Frankauser, Simon
SUI98
Shales, Jonathan
GBR98
Williamson, Allison
GBR97
Penner, Peter
GER98
Williamson, Allison
GBR03
Van Alten, Wietse
NED03
Elzinga, Peter
NED04
Sitar, Dejan
SLO97
Tsyrempilov, Baljinima
RUS03
Lewis, Kirstin
RSA03
Yamamoto, Hiroshi
JAP03